So it's official: The New York Times editorial board has wholeheartedly endorsed the legalization of marijuana.  Stop the presses.  Break out the herb grinder and prepare to add a little more vaporization to the NYC summer humidity.  Our bastion of "liberal" opinions has finally gotten a whiff of the sweetleaf wafting around every corner from "Brooklyn, Bronx, Queens and Staten, from the The Battery to the Top of Manhattan."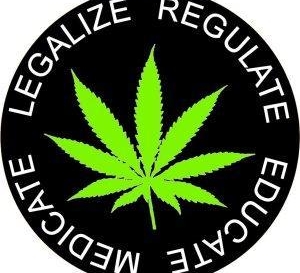 "We reached that conclusion after a great deal of discussion" –Um, four decades worth?– "among the members of The Times' Editorial Board," –most of whom were high through college and journalism school– "inspired by a rapidly growing movement among the states" –well, two, at least– "to reform marijuana laws." –Or start profiting heavily from them.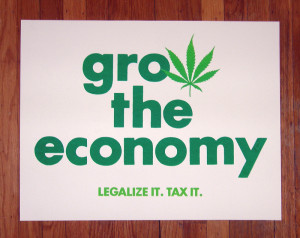 Serious profits are already being made from this miraculous plant.  But astoundingly, only 6% of government funded studies published even bothered to explore its medical benefits.  Until recently, that is.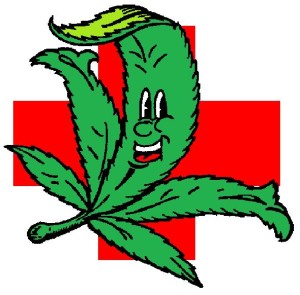 The list of ailments cured by this 100 percent natural resource continues to expand.  Who would have guessed that something which flourishes into sweet smelling buds with the aid of water and sunlight would have the power to slow cancer, decrease anxiety, settle indigestion, deter Alzheimer's, inhibit seizures, ease the pain of Multiple Sclerosis, lessen the side effects of hepatitis C, relieve arthritis, reduce nausea from chemotherapy, help metabolism, alleviate PTSD, eliminate Crohns disease, improve the symptoms of Lupus, and most importantly, increase the propensity for laughter in repetitively unfunny Will Ferrell movies.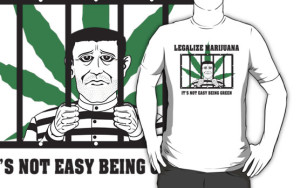 It's still illegal in 47 states because we haven't destroyed enough lives with outrageously unjust jail sentences, or in some cases, life without parole.  For smoking pot.  You'd be treated with more leniency if you downed a bottle of bourbon, stole a police car and drove head on into a precinct. Or sold banned Chinese weapons to the Afghani Army for millions in profit while snorting coke at strip clubs in Miami. With a decent lawyer, you'd be looking at about seven months house arrest. But if you're caught with a few ounces of pot, you're going down, possibly for the rest of your life.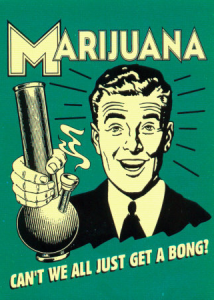 Less than five years ago, a friend and I were in a bar, working on a story.  Ideas were fast firing and though we were each sipping a beer, it was the puff we took before we entered that had us manifesting on a higher plane.  If alcohol is a social lubricant, the proverbial ex-lax for truth, then pot is most definitely a mental one.  It oils an entirely different set of cerebral hinges than liquor does. It let's you think outside of thinking outside of the box.
Not surprisingly, a group of drunk wanna-be Wall Streeters were threatened by the creative energy pulsating from our corner booth, and after shots of something resembling castor oil, one of them stumbled over and asked, "How do you bring a laptop into a bar on a Friday night?"  My friend, poet and general wordsmith extraordinaire didn't waste many on the drooling lush.  He simply said, "The front door?"
That led to epithets from the cheaply suited dipshit, which is apropos for someone doing Jaeger shots at 8pm.  Alcohol makes most people progressively duller, and significantly quicker to act on asinine impulses.  How often do you hear about sexual misconduct at a fraternity starting with a group of football players sharing a joint?  It's almost exclusively booze that fuels the aggression.  That's the nature of the poison. Mixed with testosterone it's even more pernicious.
Fortunately, I had a real NYPD police badge from a role I just did in an indie film.  I locked eyes with a laser glare, and said, "Walk away, asshole."  The dude turned white and obeyed. Had he not been 6 beers and two shots into his night, he might've noticed it was a 1980's Transit Police badge.  Had I flashed that to a stoned person, they'd probably have looked at it longer, or maybe asked for the tactile pleasure of running their fingers over its golden spires… Because pot, more than anything else, makes you curious.
So it's strange that people continue to portray alcohol as the more social drug.  In all my experiences, I've never seen a single person start a fight in a bar when really high.  Or resist arrest.  Or crash a car.  Or vomit at a concert.  Or piss in public.  Or pass out in the street…  No need for a smoke responsibly campaign, since stoners don't fuck up like drunks do.  I propose we start offering classes on how to get high. Start with a puff, enjoy the world.

Declaring war on marijuana is like declaring war on fascinating conversations.  Locking people away for it is arbitrary at best, totalitarian at worst.  It's punishment for a crime that more often than not, has no victim, or consequences.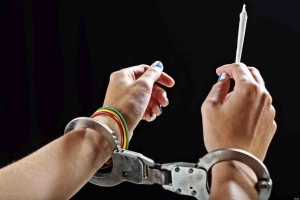 The sad irony is that later that week, my creative friend was arrested for smoking a joint on a bench in a park.  He was cuffed and hauled to a holding cell under City Hall, where he was forced to stay the night since the courts were closed.  Had it been a Friday, he'd have been stuck till Monday morning.  Three nights and three days, funded by taxpayer money, for choosing to relax by smoking instead of imbibing.  It's truly absurd.
Almost as absurd as seeing the NYPD drag a kid away from Zuccotti Park during the Occupation for smoking a joint that was passed to him at exactly the wrong time. Luckily, he took a hit before being publicly humiliated and treated like the vicious threat he wasn't.
Meanwhile, in the glass towers hundreds of feet above him, scotch drinking white collars continued looting millions upon millions upon millions in plain sight without so much as a single indictment.
So welcome to the par-tay New York Times editorial board.  Maybe you'll put your money where your endlessly chattering mouths are and stop testing your writers for pot.  What they do away from work is none of your business.  Maybe a decade from now this ludicrous, costly, harmful, wasteful, useless, antiquated prohibition will actually be repealed and you won't have to worry about looking like hypocrites.  You can bet we'll all toast to you when it happens…